Electricity generation and management on Lord Howe Island
The Lord Howe Island Board is responsible for operating and maintaining the Island's electricity generation and transmission system.
Usage and metering
Customers are strongly encouraged to install energy-efficient appliances to minimise the use of diesel fuel and assist in reducing greenhouse gas emissions.
All customer installations are fitted with standardised electrical demand metering, and customers are charged quarterly for all electrical consumption. Presently there are two tariff classifications to cover all customers on a domestic or commercial basis, and no off-peak hot water tariff is available.
Compliance
Electrical installations on the Island must comply with Lord Howe Island Electrical Service Rules, which regulate electrical installations and connections to ensure a reliable, stable electrical supply for all customers. Electrical installations must also comply with AS/NZS 3000:2018 Electrical Wiring Rules. All new electrical installations, additions or alterations to electrical services require the submission of appropriate application forms to allow a thorough assessment to be undertaken.
Electrical inquiries
Electrical inquiries (including Dial Before Dig, Electrical Contractors, and electrical safety queries) should be directed to the Board's Senior Electrical Officer, phone (02) 6563 2080 or email [email protected].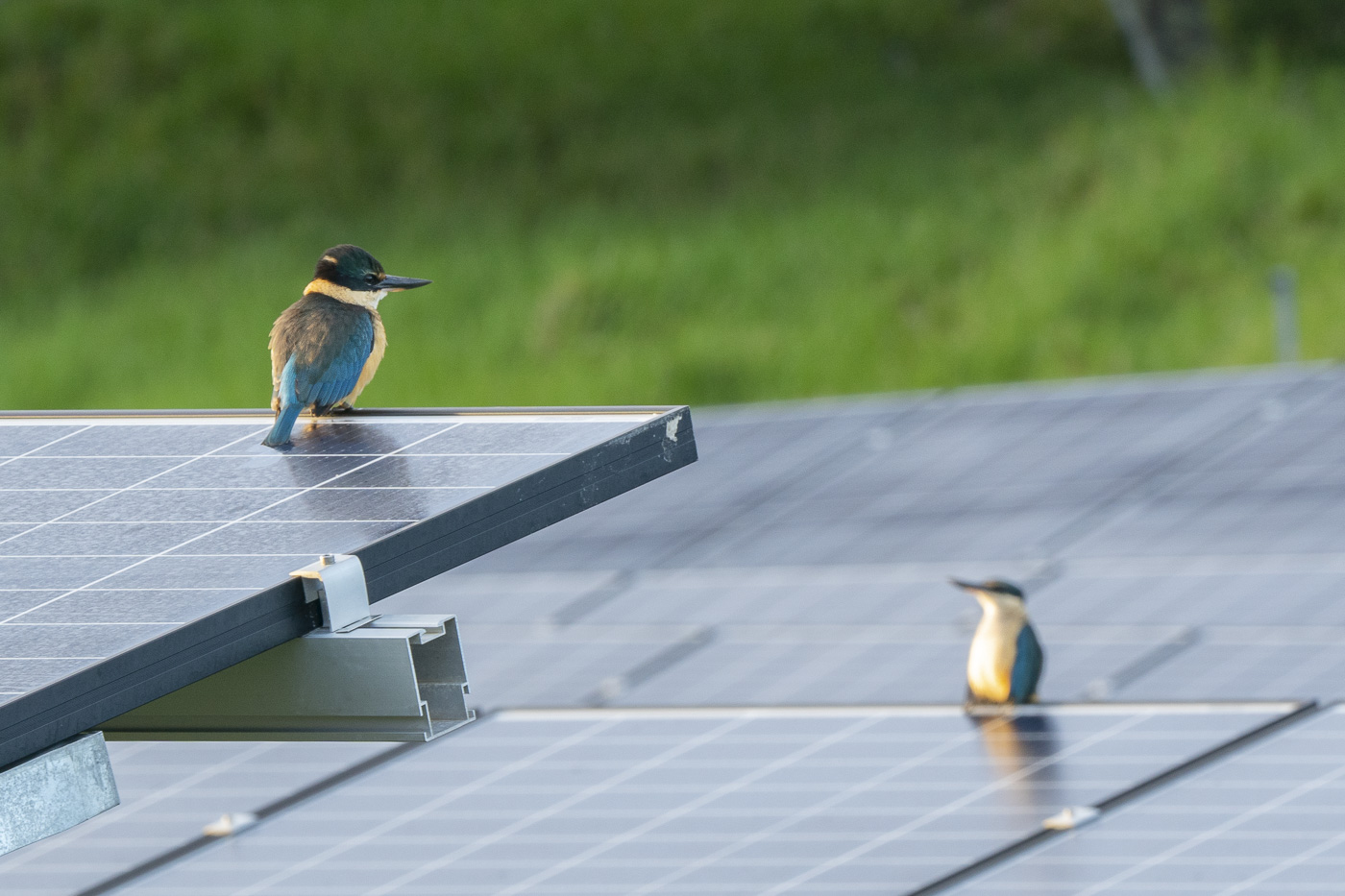 More about electricity generation on the Island
Electricity network reports and forms
The Board's Electricity Network Safety Management System - Annual Performance Report and Bushfire Risk Management Report can be downloaded from the Reports page.
The hybrid renewable energy project
The hybrid renewable energy project – including more than 1.0 MW solar PV array, an integrated control system, and over 3.6 MWh of battery storage – was completed in April 2021.
The design will supply at least two-thirds of the electricity needs of the Lord Howe Island community each year. This equates to at least a 67% reduction in diesel fuel consumption – a saving of around 360,000 litres of diesel a year. The system has significantly reduced the Island's reliance on shipped-in diesel, resulting in improved energy security, insulation from global oil price shocks, and a less carbon-intensive method of electricity generation.
Funding for the project
Funding for the $11.1 million project was secured through a $4.5 million grant from the Australian Renewable Energy Agency (ARENA) and a $5.9 million loan from the New South Wales Government (to be paid back via diesel fuel savings), with the balance of funds contributed by the Lord Howe Island Board.
The partnership with ARENA means that knowledge about the Island's hybrid renewable energy microgrid will be shared for the benefit of other remote communities in the future.
See our electricity generation in real time
A real-time generation dashboard provides a live snapshot of the hybrid renewable energy system in action. This dashboard is located inside the museum or can be viewed remotely on the Photon Energy website.
How our electricity is generated
Electricity on the Island is distributed using an underground electrical reticulation system servicing 296 customers. The electricity generation system is housed in a centrally located powerhouse and consists of 3 x 300kW MTU Detroit Series 60 diesel generating units. In addition, a 425 kW Cummins diesel generating unit provides backup power in the event of major failure of the Series 60 generators.
The underground electrical reticulation system is designed for a HV transmission voltage of 11kV but is currently utilised at a transmission voltage of 6.6 kV. Twelve padmount style substations convert this HV transmission voltage to a nominal 415 / 240 volt three-phase supply, which is then transmitted locally to all customers.
Distillate fuel is stored in 1 x 34,000 litre and 2 x 15,000 litre above ground fuel tanks at the powerhouse and is delivered when required by a contracted shipping agent.
The electrical hot water booster load is controlled by a frequency injection control system which limits the operational hours of the booster systems to non-peak periods. This system is monitored on a 24-hour basis and adjusted to suit changing seasonal load profiles.